After finishing work yesterday ...

... lo and behold,

an Audi RS6 (5.0ltr V10 FSI bi-turbo)
in Brilliant Black

(UK spec). The car is in good nick, no visible stone chips on the bonnet: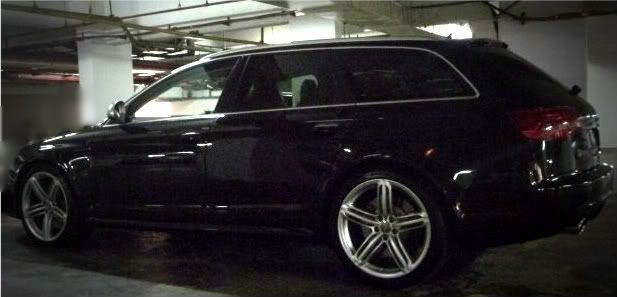 In another parking bay was this

Bentley Continental GT (6.0ltr W12 twin-turbo) in Moroccan Blue

, UK spec judging from the dealer plate holders. No actual road tax - theres a sticker placed on the dashboard, but the rego number does not match the ones on the car's Malaysian plates. In good condition like the Audi.

There are other nice rides here but this post would be too long if I were to put them all up. I'm sure the owners got shafted when paying for these babies however - like three times as much of what they are actually worth.