Lets be honest. The R33 GTR is a 13 year old car. Over time, parts on the vehicle will get worn out. When this happens, you lose performance and drivability. Which leads us to the problem of tired engine mounts. What tends to happen is clutch judder when moving the car from rest and shifting is less precise at higher RPMs. Not to mention its discomforting as a vehicle owner, to sit in a car that shakes (slightly). Enter the Nismo mount.


"Upgrade tired and beat up OEM engine and transmission mounts with the units from Nismo. Nismo mounts are 30-40% stiffer which makes motor shake less at idle and the Nismo transmission mount provides precise shifting at high rpm from reduced motor/transmission movement"


With that official Nengun brief out of the way, it should be said its worth upgrading / refreshing your mounts if you are looking to increase your car's engine power (well torque really). This is paramount if you harbor plans on doing any track work in the future, as the engine tends to rock during heavy usage and worn engine mounts can cause other serious problems (like a broken front differential). Plus nice new, stiff mounts will give you the added benefit of extra response as normally when you mash the throttle, some of that instant torque is lost in deflecting the engine mounts. With stiffer mounts, the torque travels through the drive train instead.

I was fortunate enough to source Nismo engine and gearbox mounts last month and had them lying around ready to be installed. Here they are, nicely packed up: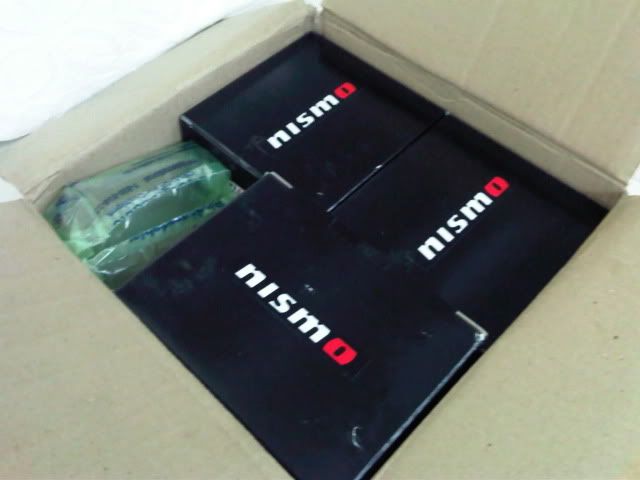 Definitely noticed a difference after the installation. The car idles better and there is less vibration when driving at higher speeds. The new mounts are stiffer than the original units. Launches are smoother, whether you are accelerating casually or aggressively. And lets face it, 13 year old mounts are not going to cut it. They need replacing and rather get OEM mounts, I decided to swap in Nismo ones for long term security. Lastly, Nismo mounts are solid compared to the liquid / gel filled center on the OEM mounts, so in that sense, the Nismo parts are superior.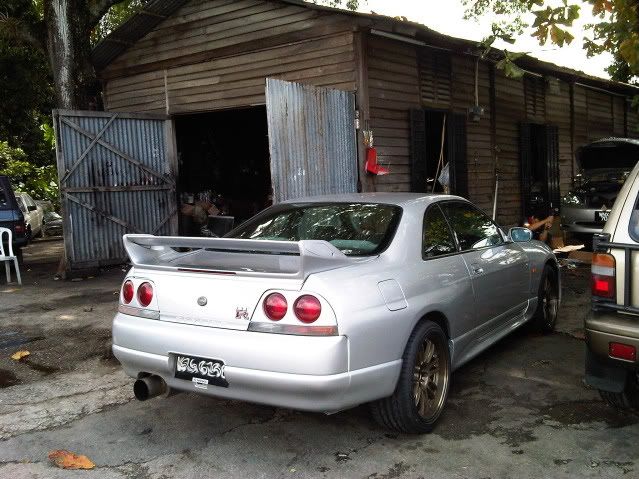 The car at my mechanic's workshop
The old engine mount still in place
A clearly very tired engine mount that was taken out
Compare the old and the new (the Nismo engine mount is on the right)
Clearly compressed and the exterior is flaking off
The Nismo engine mount installed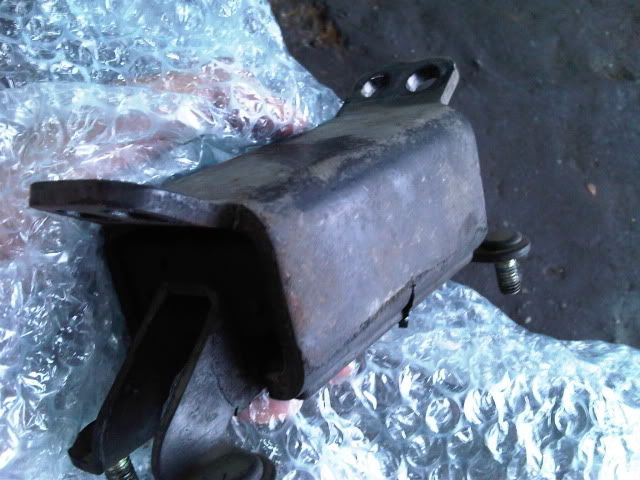 The gearbox mount out and it too is clearly worn out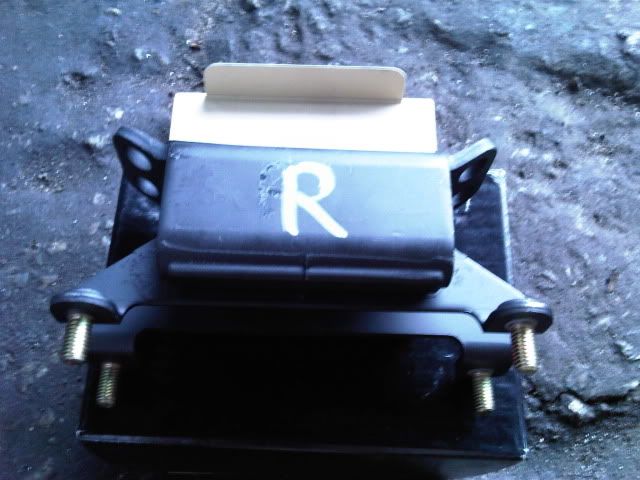 The Nismo gearbox mount, ready to go in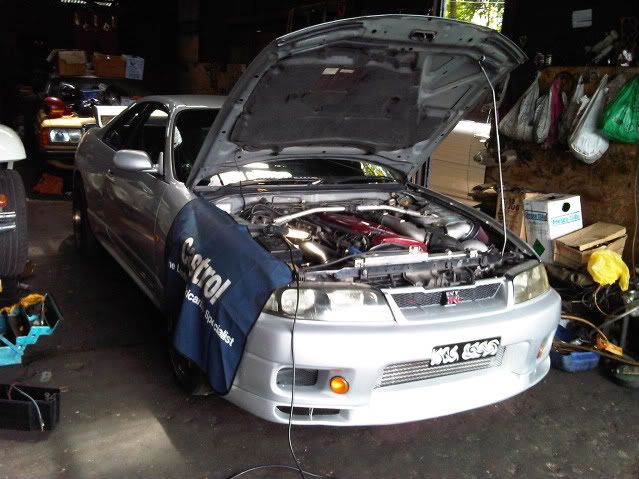 All done! Till the next mod! Whiteline suspension parts!